5 Ways Legal Marijuana Helps Colorado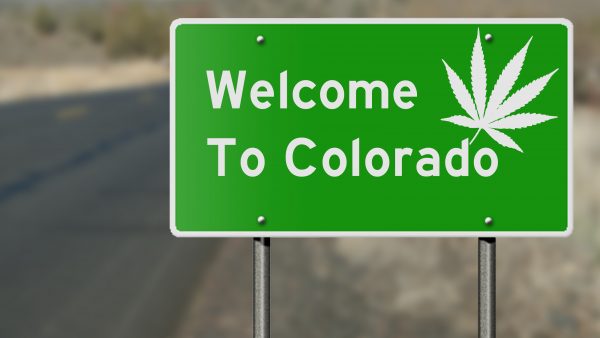 No matter where you stand on the issue, no one can deny that legalization of a drug is nothing short of a huge deal. There was fear on what kind of impact legal marijuana would have on Colorado's community. Now the data is in and the results are changing minds.
1. Tax Revenue
That's right, legal marijuana is being taxed like crazy! Not so great for those in the cannabis industry, but it's making a positive difference for the state of Colorado. In fact, more tax revenue was been raised from legal marijuana than alcohol last year. In the past fiscal year, marijuana tax revenue brought in almost 70 million dollars! Best of all, it is actively being used to help Colorado's communities. According to the Denver Post, "from small towns that barely dot the map to the state's largest urban areas, revenue from retail marijuana sales is helping communities address homelessness, send children to college, patch potholes, secure water rights and fund an array of projects." It seems that no matter how much legal marijuana is taxed, users have no plans to repeat the Boston Tea Party and throw their legal pot into water—they're all too happy.
2. Crime
There were many out there who thought that legal marijuana would turn Colorado into a lawless, no-man's land. Even Colorado's own Governor, Hickenlooper was originally against it. He changed his stance due to the quick success that followed the 2014 legalization. According to a study released by the Drug Policy Alliance in March, the number of marijuana-related charges declined 80% from 2010 to 2014. In an interview on Policy.mic, Hickenlooper suggested that illegal drug dealers seem to be leaving town. There's just nothing left in Colorado for them anymore.
3. Real Estate
Real estate is booming in Colorado thanks to marijuana legalization! According to the Denver Post, Colorado's cannabis industry occupies at least 3.7 million square feet of industrial space in Denver. Legal marijuana has essentially "kick-started the recovery of the industrial market in Denver," leading to nearly record-high rents and low vacancy rates, according to Jessica Ostermick, director of research and analysis for CBRE in Denver, the firm that conducted the study. Denver has become a sellers market. In an unexpected result, vacancy rates and unemployment are way down.
4. Schools
I know what you're thinking, marijuana and schools don't mix! Normally I'd completely agree with that, but Colorado has figured out a way that legal marijuana can help schools. Fifteen percent excise tax on wholesale marijuana sales is being donated directly to the schools. In one year, marijuana tax revenue generated more than fifteen million dollars which was specifically earmarked for public schools. So, yes, marijuana is good for schools too!
5. Tourism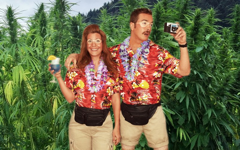 Apparently, using weed openly is becoming a popular bucket list item for out-of-towners. According to the Denver Post, a study commissioned by the Colorado Tourism Office and presented to the office's board of directors showed legal marijuana as a growing motivator for trips to Colorado—conflicting with the mantra of tourism officials statewide that savvy marketing alone is responsible for record visitation and spending in the past two years. I mean come on, if you're going to try it, you may as well visit one of the most beautiful places in the world renowned for their fabulous ski resorts. Just don't smoke and ski. Ski, then smoke.